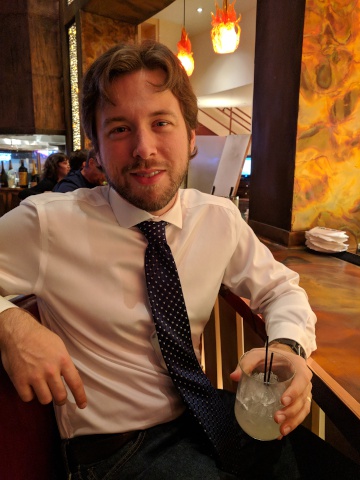 Chris serves as a Lead DevOps Engineer for BTI360 Inc. He has 11 years in the software industry, evenly split between application development and Cloud infrastructure development.
Chris began his career in embedded software development using C++ and FPGAs before transitioning to message-based Java applications. As his teams migrated towards microservice-based architectures hosted in the Cloud, Chris pivoted to fill gaps in the infrastructure-as-code and Cloud architecture spaces. Chris served six years as the Director of Professional Engineering at BTI360, where he led the internal technical training program, before deciding to focus full time as an infrastructure-as-code engineer.
Chris specializes in bootstrapping teams with infrastructure-as-code tooling and practices including Cloud infrastructure definition (Terraform and CloudFormation), server configuration (Ansible and Puppet), server templating (Packer), build tooling (Gradle and Make) and CI/CD (Jenkins, GitLab CI, and AWS CodeBuild).
Software aside, Chris enjoys spending time with his wife, son, and family. His hobbies include getting exercise, Getting Things Done, coffee, cooking, beer, coffee, wine, and coffee. The occasional bourbon or mixed drink is swell. Chris is not overly fond of tea… yet.